Creating a Local Experience: Incorporating a Sense of Place into Your Airbnb
Oct 06, 2023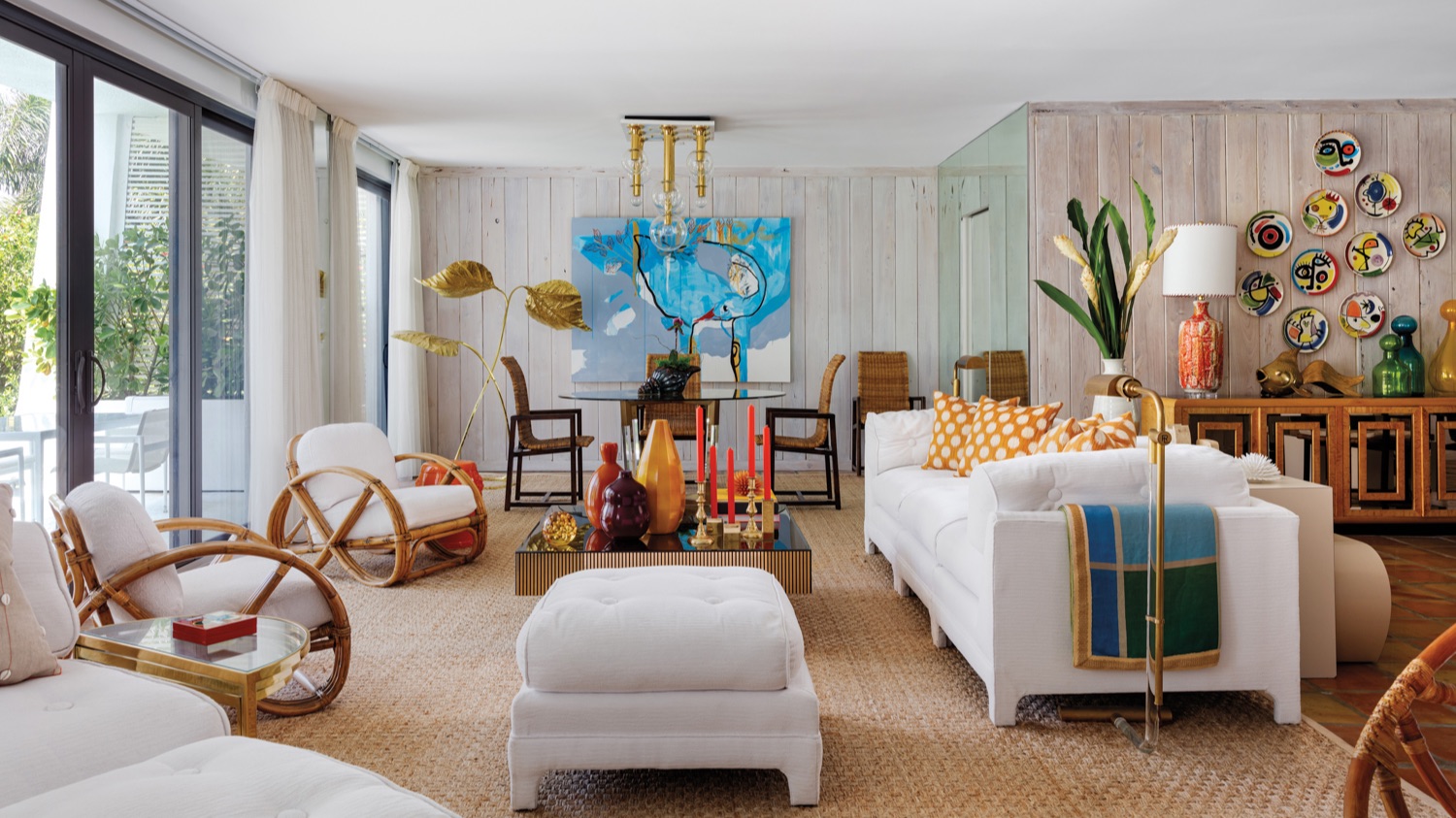 image above: Sargent Architectural Photography
Hey there, fellow Airbnb hosts!
Have you ever traveled to a vacation rental, stepped through the door, and... Tada! You're instantly immersed in the local culture and immediately in holiday mode. In my experience both as a host and a traveler, this special moment happens when an Airbnb captures the essence of its location so well, that you feel instantly connected to the place that you've no doubt painstakingly chosen to visit! That's the magic of a localized experience. And today, we're diving deep into how you can sprinkle some of that magic into your Airbnb property.
The value of a localized experience
Travelers often choose Airbnb over hotels because they're looking for a more authentic, personal experience. (And sometimes it's because they want a kitchen and more space...) But also, they want to feel the heartbeat of the place they're visiting. By incorporating regional decor into your property, you're not just offering them a place to sleep; you're giving them a story, a memory, a slice of the local life.
And trust me, they'll thank you for it. (Hello, 5-star reviews and repeat bookings!)
The Nook, Swannanoa is one such Airbnb that blends masterfully into its stunning surroundings. Packed full of lovingly handmade items, with a focus on reclaimed materials, guests instantly feel connected to the forest beyond. I love the needle-felted artwork on display and the story it tells. Click here to find out more about The Nook and read the full bunny diorama story!
images above: The Nook, Swannanoa
Understanding local culture and aesthetics
Before you rush out to buy that cute, locally-made lamp, take a moment to truly understand the culture and aesthetics of your region. Dive into its history, traditions, and art forms. Maybe it's the vibrant colors of a local festival, the patterns of traditional wear, or the serene landscapes that define your area. Whatever it is, respect it and let it inspire you.
image above: My Domaine
image above: Studio Razavi
Sourcing Local Art and Hand Crafted Items
If you want it to look local you've got to shop local! Local markets and craft fairs are gold mines for authentic decor. Not only will you be supporting local artisans, but you'll also find unique pieces that big-box stores can't replicate. Think hand-woven rugs, pottery, paintings, or even upcycled items. Each piece has a story, and your guests will love hearing about it.
And don't forget about the amazing abundance of ETSY. You can change the settings to shop local artisans right from the comfort of your own computer and have them shipped if you aren't always near your rental or don't have time to head to the local craft or vintage fairs.
(If the idea of going to one of these fairs overwhelms you, consider taking my 'Design Your BNB' e-course for a roadmap of how to set up and decorate a rental stress-free! I talk a lot in the class about how to fold in local and vintage goods with confidence.)
Blending Local and Modern Decor
Now, I get it. You want to keep things chic and modern. And you totally can! The trick is to find a balance. Maybe it's a sleek sofa paired with colorful, traditional throw pillows. Or a minimalist bedroom with a statement wall hanging. It's all about creating a space that feels both fresh and rooted in local culture.
image above: Beige Art Store
image above: Curated Interior
Chat with a local artisan
While you're shopping locally, be sure to talk to the incredible people who are making, restoring, and selling these items. They're sure to have amazing stories to share with you (and subsequently your guests). And an amazing history is one thing that you're just not going to find on the shelves at Ikea!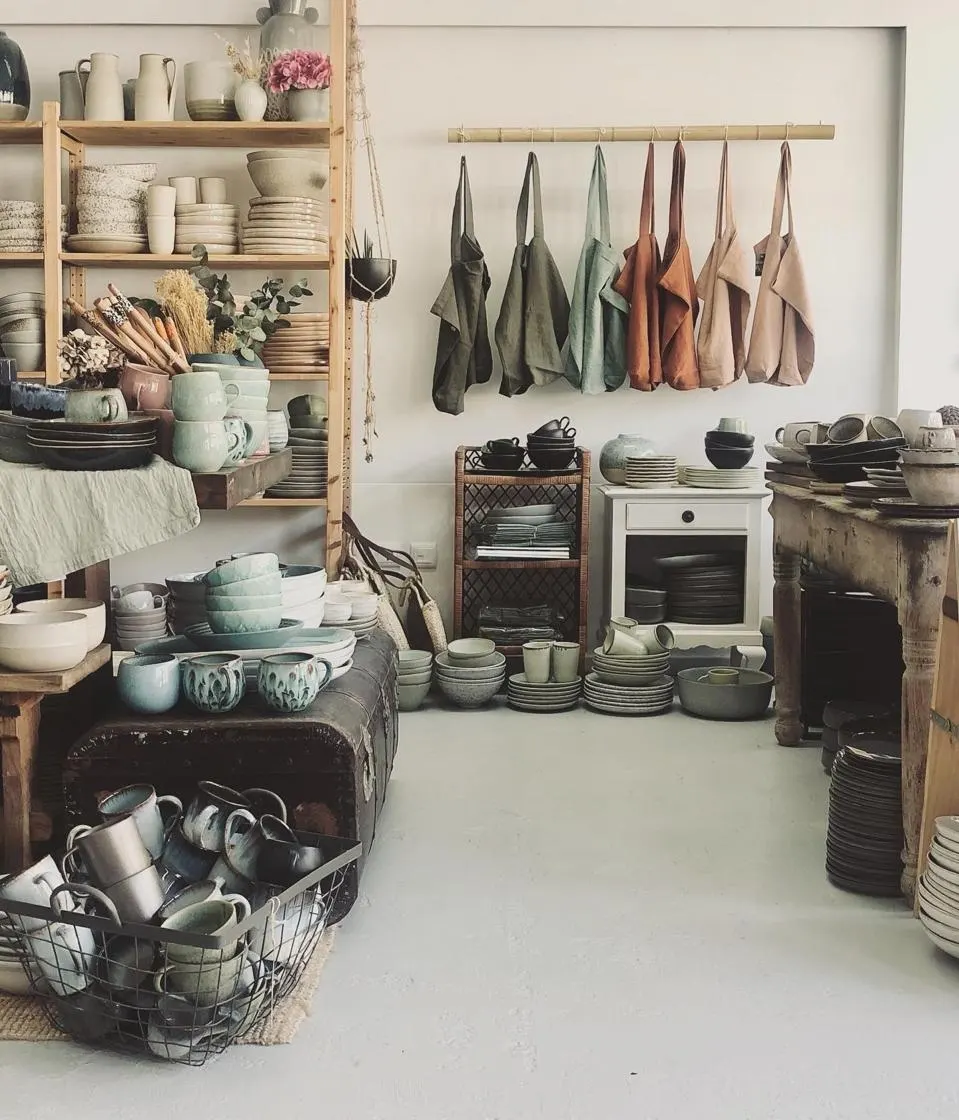 image above: Tuwaterra
---
And that's the beauty of it, dear hosts. By incorporating regional decor, you're not just decorating; you're storytelling. You're connecting. You're creating an experience that your guests will carry with them long after they've checked out.
Having a good story to tell about your property will make it 1,000 times easier to market and sell online. Trust me.
So, next time you're looking to spruce up your space, think local. Find local artists, artwork, reclaimed wood, vintage treasures and fold them into your place. Your guests, and your reviews, will thank you!
Until next time, happy hosting!
---
Want more guidance on how to create a truly special and unique rental? Check out my free masterclass below! 👇👇👇