Round Up: The Best Coffee & Side Tables for Your Airbnb
Feb 03, 2023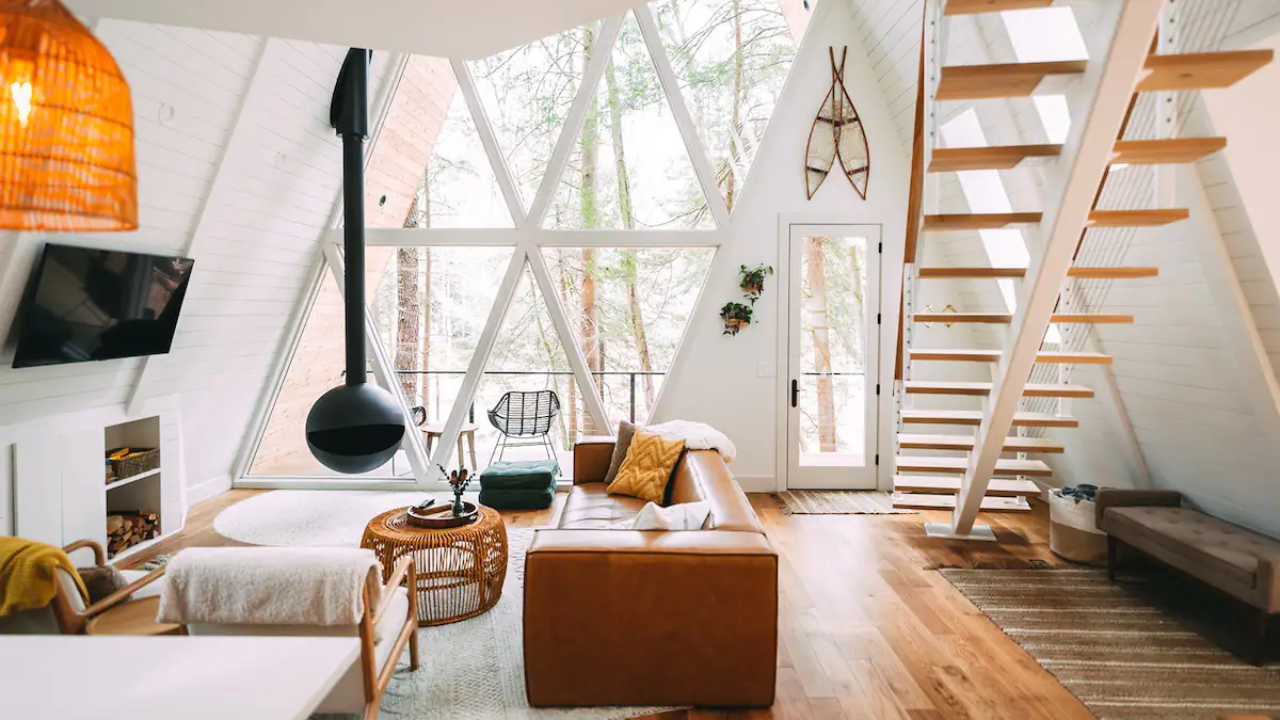 image above: Dunlap Hollow: The A-Frame
Shopping online for furniture for your short-term rental may feel intimidating, and coffee tables and side tables are no exception. I totally get that! Sometimes you may want to touch and feel an object before committing.
Also, there is just SO MUCH out there to choose from. Knowing what websites and brands to trust for quality furniture that will last in a rental can be daunting. And whilst you want to make sure that what you're buying is good quality, cost is a factor too, right?! You want to spend where it really counts and save where you can.
Make sure to check out this post for my top 10 recommendations for online retailers to use when furnishing your rental. But if it's specifically the best coffee tables and end tables you're after then look no further... In this post, I'm going to tell you everything you need to know about selecting "occasional" tables and show you my pick of the best.
image above: White Drive Villa
Occasional tables, side tables, coffee tables, end tables... Whatever your want to call them, these little accent tables are an excellent place to save some money in your Airbnb. Side tables especially don't need to be as sturdy or hard-wearing as say the sofa, so you can usually get away with spending less in this area and putting your money into those workhorse items that will get more wear and tear from your guests.
That's of course not to say that you should buy "throw away" furniture that will just need to be replaced in a year. It's all about striking the right balance of quality and affordability.
1. (or similar) | 2. | 3. | 4.
Before you start looking at coffee tables, think of the overall style that you're aiming for. And if you're not sure where to start, my style quiz is your friend here!
Once you've narrowed down your style, consider the size of the space you have available for your table and whether your guests are going to spend a lot of time walking past the table. If your table is placed in something of a thoroughfare, you might want to avoid corners and go for a round or oval table. Square and rectangular tables work particularly well with sectionals and L-shaped sofas.
Size-wise you'll want to balance your coffee table with the other star of your living space... your sofa. (Psst... Look here for my pick of sofas!) Look for a table at least half the length of your sofa, but definitely no longer than it.
When selecting coffee and side tables, you want them to work together as a style pair. But they totally don't need to match! A small end table can be a great place to experiment a little or maybe showcase a vintage find.
Finally, if you have a table with a wooden surface that's susceptible to heat or water damage, it's worth making some cute coasters easily available for your guests to use. I love these little beauties from West Elm.
---
So there you have my guide to choosing the right occasional tables and my quick pick of the best for your budget.
Happy shopping, friends!