Airbnb Cleaning: How to Hire the Right Cleaners and Get Top-Rated Reviews
Jul 21, 2023
Today we are in for a treat! Whitney White, the powerhouse behind the popular Instagram handle simplecleanfit_whit, is here to teach us some of the best tips she has learned as she has quickly grown and scaled her successful Airbnb cleaning business.
Whitney, tell us a little bit about yourself!
I am a wife and mother of two children, ages 7 and 4. I grew up in Nebraska and graduated from college with a degree in Elementary and Special Education. I began teaching after graduation, but shortly after decided to stay home with our daughter and start an in-home daycare.
I did in-home daycare for the next three years until our son was born. After that we moved to Denver, CO for a job opportunity for my husband. At the time, I was a stay-at-home mom who had started an Instagram page sharing recipes, cleaning, and decor. My page was small for quite some time, but then my realtor, who had sold us our house in Denver, reached out to me about cleaning empty homes and apartments that he was listing for sale.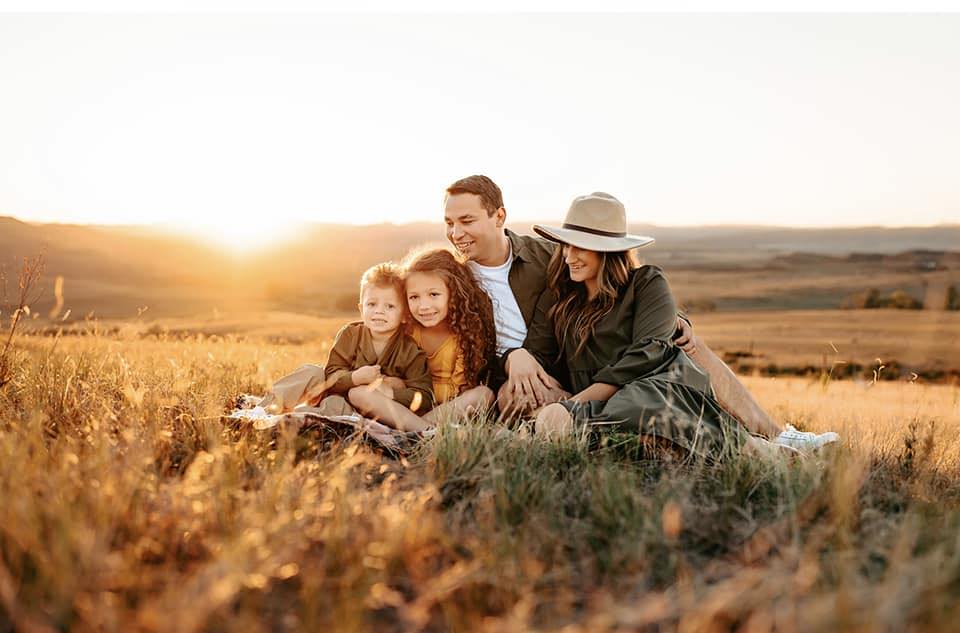 I decided to start this side gig to get out of the house and make some extra money. It was a job that I could bring my kids along to, and it had flexibility. It wasn't long before I landed two Airbnb cleaning jobs. Once I started cleaning Airbnbs, I knew I could never go back! I started sharing my cleaning experiences and a behind-the-scenes view of Airbnb turnovers on my Instagram, and it just took off. My Instagram kept growing, as well as my job load. I quickly knew I needed to hire a team to keep up. In just one year, my team grew from just me to twelve brilliant women, and together we turnover 23 properties.
It has been a quick, wild ride, but I am very passionate and excited about what we do. I cannot wait to see how far it goes in the future!
Well, thanks for sharing some STR knowledge with us today! Here are my burning cleaning questions!
---
Ok, I need a cleaner! How do you go about selecting the right one for your Airbnb?
When looking for a short-term rental cleaner, there are a few things to keep in mind:
Does the cleaner have an eye for detail? Every last corner of a STR needs to be properly cleaned and checked for the next guest.
Does the cleaner provide a detailed checklist that is specific to each property? (You can buy my checklists here!)
Does the cleaner have a cleaning team, and if so how do they provide consistency throughout their jobs? (Bed making, towel folding, etc. should always be the same. This consistency ensures fantastic reviews and repeat bookings from your perfect guests!)
What system does the cleaner use for scheduling? Turnovers should always be done on the day of checkout to avoid the costly problem of nights being blocked off for booking.

How can your cleaner ensure the availability you need?
How does one find the right cleaner in their local area? How do most of your clients discover you?
There are a few different places I suggest reaching out... Turno is an app that allows you to look for cleaners, while also tracking jobs and payments. It's also definitely worth having a look for any STR Facebook pages in your area — this is a great way to get recommendations or even "meet" people before getting to the interview stage.
One of the best ways to search for a cleaner though, and how most of my clients find me, is through word of mouth. Be sure to reach out to any local Airbnb hosts you might know and find out who they use.
What are your top 5 can't-live-without products for cleaning?
What cleaning areas are the most overlooked in rentals?
A good cleaner should come equipped with a tried-and-tested checklist that is customized to your property, but these are the areas that I commonly see getting looked over. Be sure to keep an eye on these areas:
Inside appliances. Easily missed! But nothing is more off-putting for a guest than going to cook themselves dinner and being confronted by a greasy oven!
Under furniture. This one is HUGE! This doesn't have to be done for each and every turnover, but once a month or so furniture needs pulling out for a thorough clean.
Inside drawers & wardrobes. Because no one wants to store their clean clothes in a dirty drawer! Also, guests will often leave items behind so keeping on top of this makes it easier to reunite items with their rightful owners.

Baseboards. A quick wipe-down at each turnover will definitely save time in the long run.

Blinds. Total dust traps! Keep on top of them before this starts to build up.

Door handles.

Light switches.
Do you offer different levels of service to your clients? And do some potential clients not want you to be as thorough as you'd like to be, and if so that how do you handle this?
Our team makes it very apparent from day one that we are "Class A" cleaners. I charge more than the average cleaning team because we are coming in each turnover and cleaning so thoroughly. If this is something the host doesn't want to pay a premium for then we may just not be the right fit for them. Good cleaning takes skill and attention to detail and that is something worth paying for!
What advice would you give to anyone wanting to start a local Airbnb cleaning business in their own area?
Cleaning is a skill that can be mastered in a short amount of time. You just need a willingness to learn and to do a great job. The thing that will make your cleaning business stand out from the competition is your attention to detail, consistency, and communication. Show up exactly when you're supposed to, for every turnover. Always bring your A-game and be sure to provide consistency over time.
Do you want to expand your business even further? Would you consider opening a branch in another location?
My business has exploded more than I ever imagined it would — all within the last year! Just over a year ago, I was cleaning a couple of STRs completely on my own. In the last year, I have built a team of 12 awesome women, and together we clean 23 properties. I am very much enjoying the position we are in now, but hope to keep growing it organically as time goes on.
Eventually, I would love to be able to expand my business and hopefully train others across the board to do what we are doing!
(Follow Whitney on IG for the BEST and most entertaining Airbnb Cleaning Content there is!)
---
Whitney, thank you for taking the time to share this knowledge with us! I'm not going to lie, watching you over on Instagram makes cleaning look fun! Now if you'll excuse me, I need to go scrub down my sink with my brand-new Scrub Daddy. 😉
Happy hosting and happy cleaning, everyone!