Maximizing Airbnb Profits: Design Lessons from 30+ Successful Short-Term Rentals
Sep 15, 2023
Hey there Quill reader!
Valerie here, letting you know that today I am excited to be turning my blog over to a fellow short-term rental designer, entrepreneur and Superhost. I whole heartedly believe in learning from the knowledge and experience of others, so I'm very excited to see what Brindy has to teach us today about what she's learned hands on as an Airbnb host and designer over in the Southwest of the U.S..
My first Zoom call with Brindy told me we are kindred spirits, who love hosting, hospitality, whole-hearted living, and of course design. Hope you enjoy this read!
---
Hi! I'm Brindy, a seasoned short-term rental entrepreneur with a passion for unlocking the full potential of rental businesses.
Beginning in 2017, I dabbled in hosting with my own property on Airbnb and I was instantly captivated by the joy and financial opportunities it presented. Fast forward to 2023, and I've turned my passion into a full-time career, launching 46 properties through various avenues such as property ownership, co-hosting, rental arbitrage, and her Design & Launch program.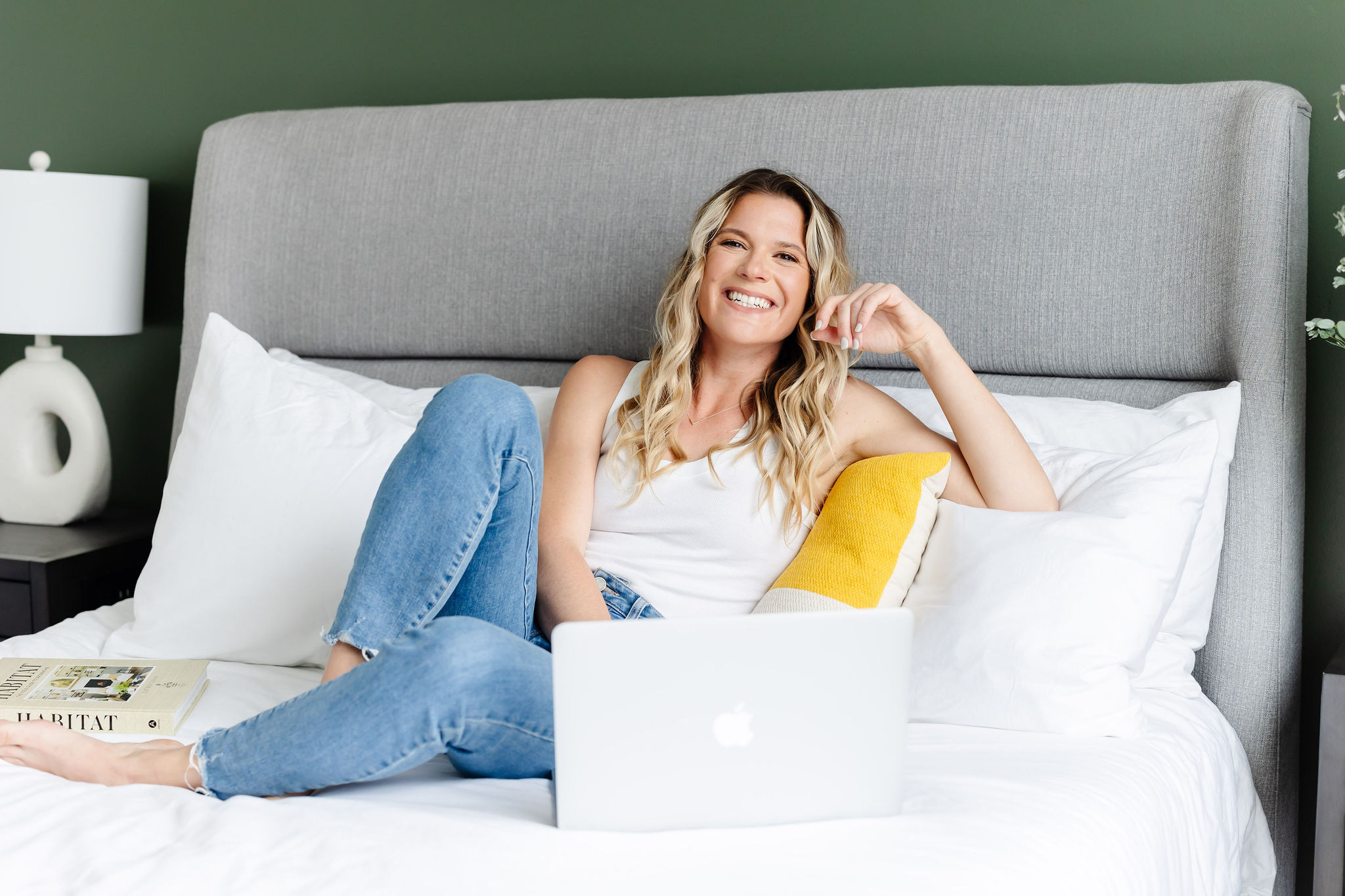 (Meet Brindy, owner of AirBrindy and Southwest Wanderlust)
Sometimes design for a short-term rental is a game of trial and error.
After shaping the interiors of over 30 rentals, I've compiled a list of my most memorable hits and misses and I'll walk you through these today on this blog.
These standout purchases have either enhanced the space or, unfortunately, fallen short. Perhaps the savings you'll make from avoiding the same pitfalls as me can fund the successful wins I've outlined and you won't have to make any of the same mistakes I did!
Top 4 Mistakes I made hosting over the years
Mistake #1: The Kwikset Halo touch smart lock seemed like a great alternative to Schlage for easy, keyless entry. It's priced a bit lower and has a clean, modern look. However, the batteries drain quickly, the app is unreliable, and the touch pad is finicky and difficult to use.

Mistake #2: In an attempt to save money, I opted for Queen beds instead of King-sized ones in rooms that could accommodate them. This is my single biggest regret in all my years of hosting. King beds are a great way to differentiate and earn bookings.

Mistake #3: I invested in brand name Brooklinen Ultralight towels, assuming their quality would impress guests. Though I personally liked them, guests perceived them as cheap because they were thin and a different material than the average towel.

Mistake #4: Investing in a set of stainless steel pans seemed like a good idea as I aimed to provide a top-notch cooking experience. However, they turned out to be challenging to maintain, requiring constant care and a mix of cleaning solutions to keep them in good condition.
Whew, okay. Now that is out of the way, let's look at the brighter side - the successful purchases!
Win #1: The Lucid mattresses I stumbled upon on Amazon have been unexpectedly well-received. I've installed these in numerous bedrooms across various properties. Guests are so enamored with them that they've repeatedly inquired about where to purchase one. It's always a bit amusing to reveal that it's actually a budget-friendly brand from Amazon.
Cost: $440
Win #2: I used a company known for car wraps to install a vinyl wall wrap for the master bedroom for a client's project. The result was stunning, offering a distinctive substitute to traditional wallpaper. Not only was it cost-effective but it also serves as an outstanding focal point. It's ideal for the listing's main photo, boasting just the right splashes of color.
Cost: $600 for 8'x11' wall
Win #3: I transformed a walk-in closet into a kid-friendly hangout with a teepee and tree stump stools. This feature has been a massive hit, earning 5-star reviews and more importantly, it sends a clear message to parents that our property is child-friendly. This subtle yet effective modification has been quite successful in enhancing our reviews and boosting our bookings, particularly from families.
Cost: $250
teepee, faux log stools, soft play mats
Win #4: The Sumac Headboard from Article, with its vibrant color and modern design, photographs beautifully, adding a rich texture and splash of color that enhances any bedroom. It's integrated nightstands are a feature I adore. Despite being slightly pricey, it saves on buying separate nightstands and is perfect for smaller spaces.
Cost: $699 (Queen)
(Save with Minoan! https://www.minoanexperience.com/airbrindy)
Every purchase you make for your Airbnb property plays a role in shaping the guest experience. These aren't just transactions, they're opportunities to enhance your guests' stay and leave a lasting impression. Make each purchase with intention, after all, these thoughtful touches could be the difference between a good review and a rave one!
I hope this was helpful! If you want to follow along, you can find more tips and tricks from me over on Instagram @AirBrindy.
Also, you can check out all of my current rental properties on my book direct website, powered by Boostly. www.southwestwanderlust.com
---
Brindy, thanks so much for sharing your knowledge with us. These expert tips are absolutely invaluable! And your website is stunning. I'm so excited to see what you do next in our industry.
Until next time, happy hosting everyone!